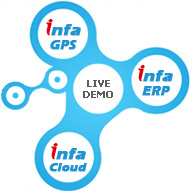 Flash Development
Infence offers professional Flash websites designing services and Flash Website development services. We offer Dynamic Flash Website Development; Flash Action Script Programming, Database Driven Flash Websites, CMS with Flash, Flash Games, etc. Infence has a professional team of Flash Developers and Action script Programmers, who can fulfill your most requirements on the basis of their creativity and experience. With expert Flash team we also offer flash website intro, flash presentations, flash webpage design, etc.
Why we need to develop a website with Flash:
It make your design more interesting and visually illustrative
More Flare means More Punch to your Message
Interactive Visual Elements for High-impact Persuasion
Quite convenient and easy to watch videos as it runs on OS independent plug-in
Flash have higher click-through rates than static
Our Offerings on Flash
Flash Action Scripting (AS2, AS3), Flash Logo, Flash Templates, Flash Banners, Flash Website Design, Flash Intro, Flash based Product demo, Multimedia Flash Presentation, Flash Photo Gallery, 2D Animation, Map Application, Widgets and XML Integration.