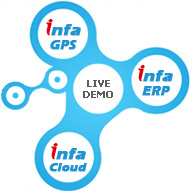 iPhone, Android & Mobile App
Infence has expertise in iPhone Application Development, iPhone Game Development and Custom Mobile Application Development. We also specialized in Websites, Graphics for iPhone Mobile. We design, develop & deploy successful applications for iPhone and iPod Touch. iPhone Apps, made for the various industries were used and working successfully throughout iphone mobile users. We have expert team who approach iPhone application development in a planned way. We coordinate with clients right from scratch, We work with them through the Prototype and Graphics Designing for the Apps. Our concept development process involves research and analysis on the scope of the Mobile Application, its USP and its target users.
Why application development on iphone?
Total mobile phones worldwide 1.3 billion.
1.4 million iPhones sold to date.
At Least (prediction) of 45M iPhones + iTouch devices
sold by EOY 2009
70,000 Apps download daliy on internet.
iPhone sold in 77 countries world wide.
13% more audience than PC Traffic.
Who will get benefited?
Media Company
Advertising Agency
Game Development Company
Film Industry
Resturant
Real Estate Company
Travel Agency
Mobile Application Development Portfolio
Infence has broad experience in Mobile Application Development. We have a team of experts who has developed Mobile Applications and various other Mobile development on different mobile platforms. Please click on following to view Mobile Application Development Portfolio technology wise.
Android
Infence offers Mobile Application development for Android Platform. Android provides support of Java Language for developers. So that Mobile Application Developers can build third party applications on Java which can run on Android Platform.

Android is the framework developed by Google and Open Handset Alliance. Android is software platform as well as Operating System. It is basically designed on Linux Operating system.

Our Mobile Application Developers has leverage experience in mobile application Development using java language and android framework. We have a proficient expertise in creating android application / mobile applications, testing in a simulator, and porting to mobile devices.