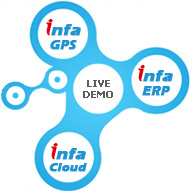 Flex, jquery, Silverlight & Ajax
Infence offers complete solutions for creating and delivering Rich Internet Applications using flex. By using our Flex Development Services you will definitely make your project technically extraordinary and more interactive and engaging. Now a day's Flex has given a new look and dimensions to the web & user wants more Interactive content and dynamic applications within website.

There are certain technologies used for development of flex applications. Action Script 2, Action Script 3, Flash lite 1.1, Flash lite 2, PHP, XML, Java, ASP can be used with flash and flex. Flex is a framework for building highly interactive web applications. Through Flex, SWF files are created, which are rendered by Flash Player and these applications can run on web Browsers via Flash Player.

Flex Developers at Infence have achieved great amount of proficiency in delivering Flex Solutions. Our core expertise are creating highly intuitive, interactive and expressive web and desktop applications. Our dedicated team of Flex Programmers has professionally accomplished a number of offshore software development projects till date.
Our Offerings on Flex
Flex Custom Application Development
Flex integration with MySQL, SQL Server, Oracle, PHP, JAVA, ASP .NET, XML
Skinning of Flex components
Dynamic Shopping Cart
Flex based Video Player
Flex based Image Gallery
Rich Internet Application with Flex and Flash
Flex based Music Player
Map Application Integration
Flex Component Development
Flex Widgets
Flex Game Development
Database Driven Flex Applications
AJAX Development India
Ajax (Asynchronous JavaScript and XML) is a group of inter-related web development techniques used for creating interactive web applications.
In today's internet world, web applications require fast and interactive development where Ajax-style programming eases to overcome the page loading requirements of HTML/HTTP –mediated web pages. AJAX is a cross-platform technique that can be used on many different operating systems, computer architectures, and web browsers as it is based on open standards such as JavaScript and the DOM (Document Object Model).
Not a single web 2.0 website has remained untouched by the revolutionary technology - Ajax. It has entirely changed the definitions of the user's experience on the web as well as broken the limits of the classic web based representations. Semaphore have provided Ajax solutions to clients at areas such as
Highly Interactive Web interfaces,Web Based Reporting Solutions, Information Portals, Web Service Interactions, Drag and drop Solutions, , Enterprise Application Integrations, Web Instant Messenger, Spell Checker, Ajax Based Web Photo Gallery and Many more..