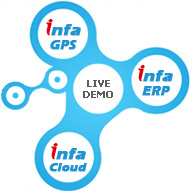 JAVA / J2EE:
Custom Solutions Development on Java Platform
Infence Systems provides custom software development services on Java EE (former J2EE) platform. More than half of projects we had were based on Java EE and J2EE platforms and for that reason we feel very confident in this technology area.

At infence Systems we have over 60 Java developers. More than 20 of them are Sun Certified. Their Java skill sets cover an extensive range of products and technologies. Some of them are working closely with leading providers in an open source community contributing to it (for example - association with JBoss). Clients call our developers "java people", and it is the best compliment to their skills.

Our Java programmers can easily develop applications of any type and scale, from simple business solutions to complex distributed architectures. However, if you need something really special we will develop a custom Java application for you.
We focus on the following vendors and technologies within Java development
Expertise with JBoss products
Open source development services
Specific AJAX development skills.
Benefits
The open-source software development approach helps to produce reliable, high quality software quickly and inexpensively. Besides, it offers the potential for a more flexible technology and quicker innovation. It is flexible because modular systems allow software specialists to build custom interfaces, or add new abilities to it and it is innovative since open source programs are the product of collaboration among a large number of different programmers. The mix of divergent perspectives, corporate objectives, and personal goals speeds up innovation. Moreover open-source software can be developed in accord with purely technical requirements. It does not require thinking about commercial pressure that often degrades the quality of the software.

If you're interested in saving your software development costs consider open-source software development to implement your project in the most efficient way. Our highly qualified team will be glad to assist you at this development. Please contact us for further information.