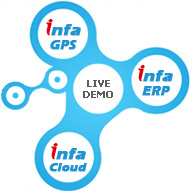 Infence Technologies
Infence Technologies is a global IT Software Development and service provider, with corporate business office located in Singapore and R&D campus located in Coimbatore, India. our firm is dedicated to developing effective outsourcing partnerships with clients in order to reduce their IT costs, improve process management and reduce time-to-market for new product ideas. We provide end-to-end software solutions in a variety of industry, including publishing, finance, real estate, insurance, retail and others.
Infence Technologies offers a wide range of services including business process outsourcing, software development, and product lifecycle management. By combining the domain expertise with the low cost offshore software development.
We have expertise in building Enterprise class software solutions using technology from Microsoft, Oracle and Java Platforms.
Enterprises Resource Planning, Cloud Deployment, Hospital Management System, Overseas Student Management, Weather Application, Logistics Management, Trading & Distribution, Professional Services, Custom Software Development, Quality Assurance, Web Portal.