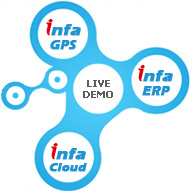 WEB Portal (Real estate, B2B,B2C)
We offer web development services covering all web-related business needs including web applications development and modernization, customization of open-source solutions, web services building, mash-ups deployment, Intranets /Extranets development, system integration for
Communities and Networks (Social Computing) – As this trend gains enormous popularity, infence has focused on creating an attractive, easy-to use and scalable social software that would facilitate online communication and networking of social, economic, legal, political nature. We deploy mailing lists, blogs, wikis, instant messengers that allow storing, exchanging, downloading data, music, and video on the net. infence makes your web presence Web 2.0 compliant.
Media Streaming – infence offers developing digital media delivery solutions that provide streaming video, webinars, video conferences, video on demand (VOD), corporate training, distance learning and other content-rich applications.
E-shops and Web Portals – Before actually writing the first code line we make sure that the product we are about to create is just what your business needs. Besides being business-oriented infence specialists make sure that your online shop is a scalable and stable ecommerce application that can integrate different payment systems, shipment management, e-shop customer management and complex product line management.
Online Marketplaces and Auctions – Online auction software development has been infence core area for quite a long time now. We have spread our expertise from simple auction site development to advanced auction management solution creation.
Remote Consulting Systems – infence offers developing various types of secure, scalable and up-to date implementation of online services for many industries.