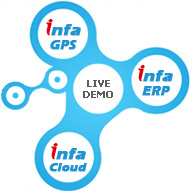 Quality
Infence maintains consistent high quality level at every aspect of business. Quality Assurance both at product and processes levels is given a key importance at Infence.
Quality Processes - The Backbone of Technology
Technological expertise would fall flat without robust processes at the back end. That's why we have honed our internal processes as much as we have built up our industry knowledge and technical capabilities.
Our proprietary Quality Management System provides a flexible process framework that enables continuous quality improvement. An internal team of experienced quality professionals uses the system to formulate sturdy processes that strengthen our ability to provide technologically outstanding products and services. All quality improvement initiatives are assessed by means of ongoing customer satisfaction surveys and appropriate feedback mechanisms.
Realizing that the quality of product or service is highly influenced by the quality of processes to develop and maintain them, Semaphore has established and follows a documented quality management system in conformance to various requirements of software development. Quality management system is reviewed and improved on a continuously.
Software quality assurance is not just a service we provide; it's part of our commitment to excellence in every project we undertake. infence offers you the benefit of:
Our ISO 9001:2008 certification
The independence of our QA division from our development teams.
the maturity, transparency and continuous improvement of our QA processes,
Our depth of experience in manual and automated functional and stress testing
our comprehensive control over each testing stage through multiple metrics
The integration of our processes with yours when needed